No matter what the year is like, everyone is bound to miss a few games. That's what the "We'll Be Back For You" category is – what 2022 games we missed but want to go back and play. As many as there are, the VGU crew here will pick one each.
So let's get the ball rolling!
Josh Miller – The One You Voodoo
Dying Light 2 Stay Human
The original Dying Light was a massive surprise to me. After originally loving Dead Island before it decided to go south after the resort area; I had low hopes for Dying Light. Suffice it to say, it became one of my favorite games from the last generation. While zombie fatigue hit many, it didn't (and still hasn't) affect me. So when you give me a huge open-world zombie game with fun parkour elements, improved combat from Dead Island, and a wonderful day/night system; I was all aboard the Dying Light train.
Then the delays hit. The rumors of problems behind the scenes. A certain individual who was part of the project turned out to be one of the many problems in the game industry at large. The snowball had become an avalanche and the enthusiasm for the game died down quite a bit – especially once the (albeit overblown) hour count came into play.
Yet…I really want to get to Dying Light 2 Stay Human. I don't even remember hearing any real bad negatives to the game that would sway me to avoid it. I just….didn't play it. But I have no doubt the parts of the original I loved will still be strong in Dying Light 2 Stay Human. So while I haven't rushed out to get it yet, I'm waiting for that perfect price point where I can't pass it up, even if it's just to add it to the backlog.
An even worse part is…Dead Island 2 is now on the horizon. A game I wasn't really expecting to see for another 4 years or so (he said somewhat sarcastically). And depending on reviews, which one should I grab first? I honestly don't know. What I do know is – Dying Light 2 Stay Human is one of the top games I regret letting pass by me. Maybe by the time Game of the Year 2023 comes around though, maybe I will have it as a "What Took So Long?" nominee.
---
Graydon Webb – Procrastinator Extraordinaire
Horizon Forbidden West
When thinking of the 2022 games I left behind, my mind instantly went to We Are OFK. I was excited about that game since its announcement, and finally getting it last year was the most beautiful gift I could've asked for. Unfortunately, I played the first episode (of five) and moved on to God of War Ragnarok for our Game of the Year discussions. I cannot wait to get back to it, but alas, this article isn't about games we played a little of and forgot about! So what didn't I touch at all?
If you've heard me on any podcast this year, chances are you'll remember how I've avoided Horizon Forbidden West like the plague. Unfortunately still, if you've heard Emmett on any podcast this year, chances are you'll remember how he's stated it's one of the best games he played all year, instantly capturing his heart and taking him on a nonstop thrill ride that pushed the boundaries of what he thought gaming could be. Yeah, it's that good.
So naturally, I told myself I would not play this game until I had a PlayStation 5: THE PINNACLE OF GAMING! I kid with that last statement, but the rest is true. I held off so I could have this be my first true foray into the PS5. The haptic triggers; the enormous, breathing open world; beautiful visuals beyond compare! Horizon Forbidden West claims to have it all, and as a massive fan of the original, it's been tough to wait as long as I have.
My resolve will not be shaken, however! I waited at least two extra years to play the first Horizon, missing it completely at launch (for no discernible reason) and claiming Telltale's Guardians of the Galaxy as my Game of the Year in 2017. I'm such a fool. But here I am again, and fool me twice? Shame on me! Perhaps 2023 is the year I claim a PlayStation 5 as my own, and with it? Forspoken! I mean… Horizon! Yeah, that's what I mean. Bring it on!
---
Allan Muir – Gotta Go Fast!
Sonic Frontiers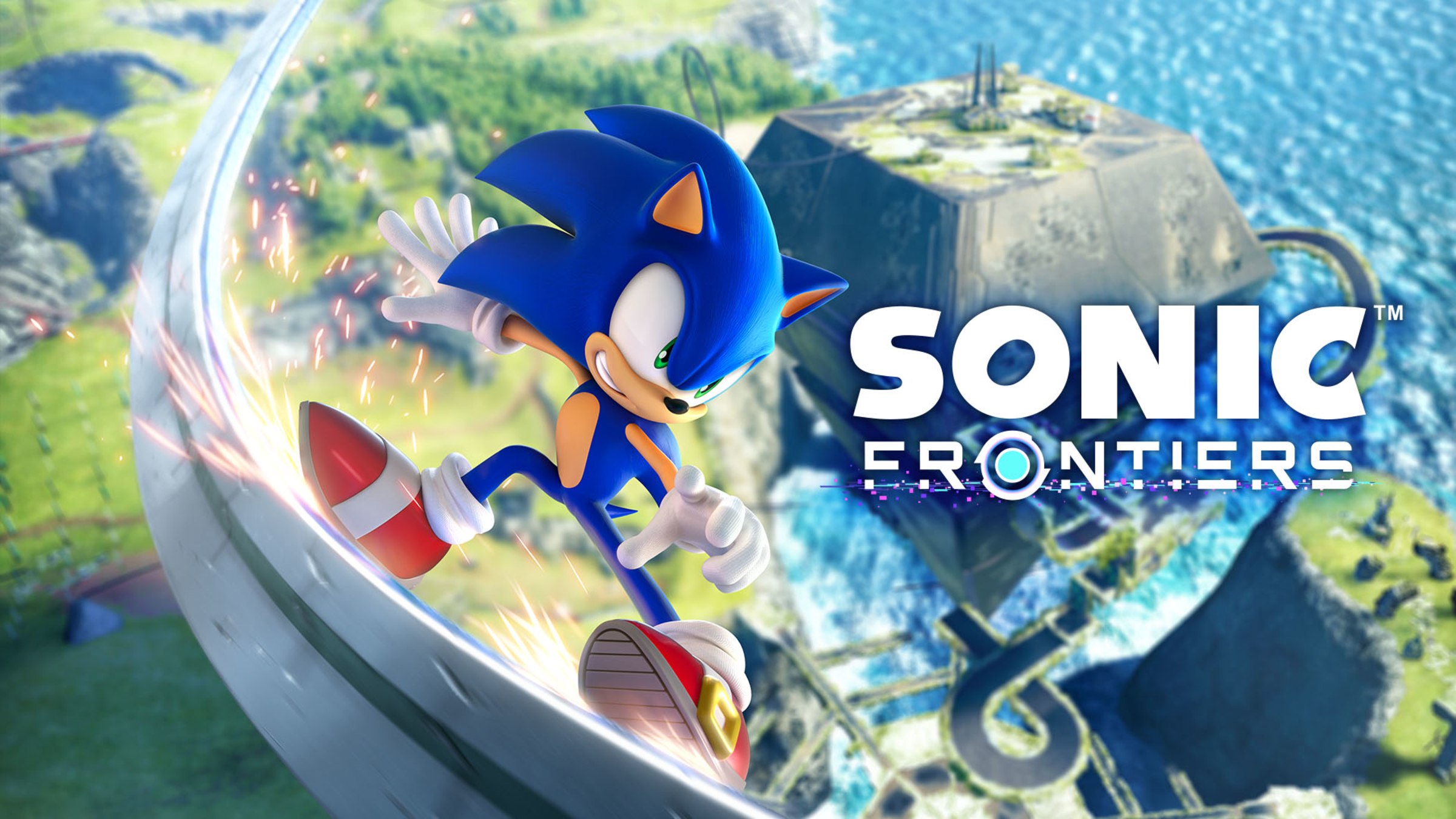 Credit: Sega
I'll be honest about something, for all the glorification I have for the Sonic the Hedgehog franchise, I have maybe played 30 minutes or less combined between all the Sonic games I have played. Nothing against the character but I have always seen him as a bit of an edge lord based on how he is compared to Mario. (Unless I'm actually thinking of Shadow the Hedgehog) Or at the very least, the bargain bin gaming mascot.
When I first booted up the game I noticed that things felt very grind-y in terms of all the things I had to do to get better when playing as Sonic. This isn't really me speaking ill on the game and the main character but from what little I've played of 3D Sonic titles, I've noticed that it is really a series that doesn't really need to be in 3D.
With that said, I feel guilty that I didn't make more time for Sonic as he and the crew have seen a mega-resurgence in popularity once the movie series began. So to wrap this whole thing up, I will try to get back to the blue dude with the red kicks.
---
So with that, Game of the Year proceedings from your pals here at VGUtv is hereby concluded! See you back with this particular brand of experimental craziness in 2024. Stay gold folks. – Al